"Databases, Tutorials, and Additional Resources"
Check out this video on EBSCOhost Databases
Use these resources to access magazine, newspaper, and encyclopedia articles, study current issues, and search for health and business information, and much more! Click here to go to database (all EBSCOhost Databases found on this link).
Check out this video on Business Source Premier, by EBSCO
Business Source Premier is the industry's most popular business research database, featuring the full text for more than 2,200 journals. Full text is provided back to 1965, and searchable cited references back to 1998. Click here to go to database.
This database provides the most accurate, authoritative and up-to-date service and repair information for thousands of domestic and imported vehicles. All content comes from the Original Equipment Manufacturers (OEM) and includes step-by-step repair information, diagrams, maintenance schedules, parts and labor estimates, service bulletins and recalls. Click here to go to database.
Before you drive to the Rocky Mountains or hit the slopes in Colorado, you'll want to get a handle on the rules of the road. That way, you'll be set when driving the steep and sometimes precarious mountain roads that populate the state. Colorado takes driver's testing very seriously and getting a few wrong on the DMV written permit or driver's license test means you'll have to retake it later and pay fees again. Avoid the extra charges and pass on the first try with our hundreds of practice questions arranged into useful tests. Click image above to start Colorado DMV Practice Test(s).

Colorado Grants Guide (click Image).
Academic Search Premier contains full text for more than 2,000 journals, including more than 1,550 peer-reviewed titles.
Click here to go the Academic Search Premier database.
Check out this video on consumer health, Consumer Health Complete database
Consumer Health Complete is the single-most comprehensive resource for consumer-oriented health content. It is designed to support the information needs of patients, and to foster an overall understanding of health-related topics. CHC provides content covering all areas of health and wellness from mainstream medicine to the many perspectives of complementary, holistic and integrated medicine. Click here to go to the database.

MedlinePlus is the National Institutes of Health's Web site for patients and their families and friends. Produced by the National Library of Medicine, the world's largest medical library, it brings you information about diseases, conditions, and wellness issues in language you can understand. Click image to go to Medline Pus online resource.
Check out this video on using "Explora" databases
Use these resources to access magazine, newspaper, and encyclopedia articles, study current issues, and search for health and business information, and much more! Click here to go to the database that focuses on adult research. For Elementary School Age Research click here. For Middle School Age Research click here. For High School Age Research click here.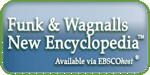 Funk & Wagnalls New World Encyclopedia features over 25,000 informative segments of the encyclopedia.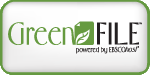 GreenFile is a comprehensive resource that draws on the connections between the environment and a variety of disciplines such as agriculture, education, law, health and technology. Topics covered include global climate change, green building, pollution, sustainable agriculture, renewable energy, recycling and more.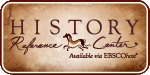 History Reference Center is designed for secondary schools, public libraries, junior/community colleges and undergraduate research, this database features full text for more than 1,990 reference books, encyclopedias and non-fiction books from leading history publishers, such as Branden Publishing, Compass Point Books, Houghton Mifflin, Lerner Publishing Group, Mason Crest Publishers, Morgan Reynolds Inc., Oliver Press, Oxford University Press, Rourke Publishing LLC., Salem Press, Stackpole Books, Toucan Valley Publications and more.
Click image below to view tutorial on finding legal forms by state (more info under "Lessons")
The Legal Information Reference Center provides exclusive online full text for many of the top consumer legal reference books, Legal Information Reference Center contains hundreds of full-text publications and thousands of legal forms, with more content being added on a regular basis. Click here to go to the database.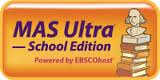 Mas Ultra School Edition provides full text for over 460 general interest and current events magazines.
Designed specifically for public libraries, MasterFILE Premier provides full text for magazines, reference books, and primary source documents. This database also provides an Image Collection containing photos, maps & flags.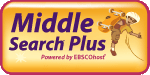 Middle Search Plus contains full text for a variety of popular middle school magazines. All full-text articles are assigned a reading level indicator (Lexile's). Full text is also available for thousands of biographies and historical essays.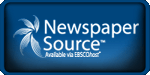 Newspaper Source Plus provides cover-to-cover full text for more than 40 national (U.S.) and international newspapers. The database also contains selective full text for more than 330 regional (U.S.) newspapers.
Check out this video for:
Points of View Reference Center contains resources that present multiple sides of an issue, this database provides the basis from which students can realize and develop persuasive arguments and essays, better understand controversial issues and develop analytical thinking skills. Click here to go to the database.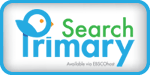 Primary Search contains full-text for more than 80 of the most popular elementary school magazines, Primary Search is designed specifically for elementary school libraries.
This comprehensive resource provides extensive full-text coverage for a broad range of topics in the fields of psychology and behavioral sciences.
Check out this video on
The Science Reference Center is a comprehensive research database that provides easy access to a multitude of full-text, science-oriented content. Designed to meet every student researcher's needs, Science Reference Center contains full text for hundreds of science encyclopedias, reference books, periodicals and other sources. Click here to go to database.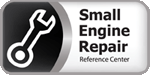 The Small Engine Repair Reference Center is a collection of comprehensive full-text content, this database provides users with detailed, yet user-friendly repair guides for all manner of small engines. All of the content is organized in a powerful, easy-to-use manner so that users can quickly gain the information they need.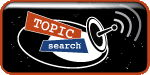 In using this database teachers, librarians and student researchers can explore current events, social, political and economic issues, scientific discoveries and other popular topics frequently discussed in the classroom. TOPICsearch contains full text for tens of thousands of articles from diverse sources, including international newspapers, EBSCO's unparalleled collection of periodicals, biographies, public opinion polls, book reviews, pamphlets and government information.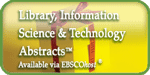 LISTA indexes more than 580 core journals, nearly 50 priority journals, and nearly 125 selective journals; plus books, research reports and proceedings. Coverage in the database extends back as far as the mid-1960s.

A service of the Colorado State Library, the Colorado Historic Newspapers Collection (CHNC) currently includes more than 2 million digitized pages, representing more than 553 individual newspaper titles published in Colorado from 1859 up to 2020. Due to copyright restrictions, the CHNC does not always include newspapers published after 1924, but the CHNC can digitize beyond 1924 if publisher permission can be secured. And best of all the CHNC can be browsed and searched for free!
Enjoy the New York Times online at no cost. Click here.
Additional Resources:
Check out this tutorial on Novelist
NoveList is a resource that provides book recommendations based on appeal factors, curated lists, and read-alikes for titles you enjoy. Click here to go to the NoveList.
Check out info on Overdrive|Libby
Over the past few years, OverDrive has grown to have one of the largest collections of digital media, which you can borrow using your library card. OverDrive also offers Libby, a mobile app for your mobile devices. Click here to go to browser version of Overdrive.
Check out internet basics "Tips for using a search engine"
Are you using Gmail- Google? Check it out (more info under "Lessons")
How to sign up, check it out (more info under "Lessons")
Check out "FRAUD" Seth Houts, the Information Security Officer with The Bank of Dade, explains the aspects of various forms of fraud (protect your private info)