Your Library Card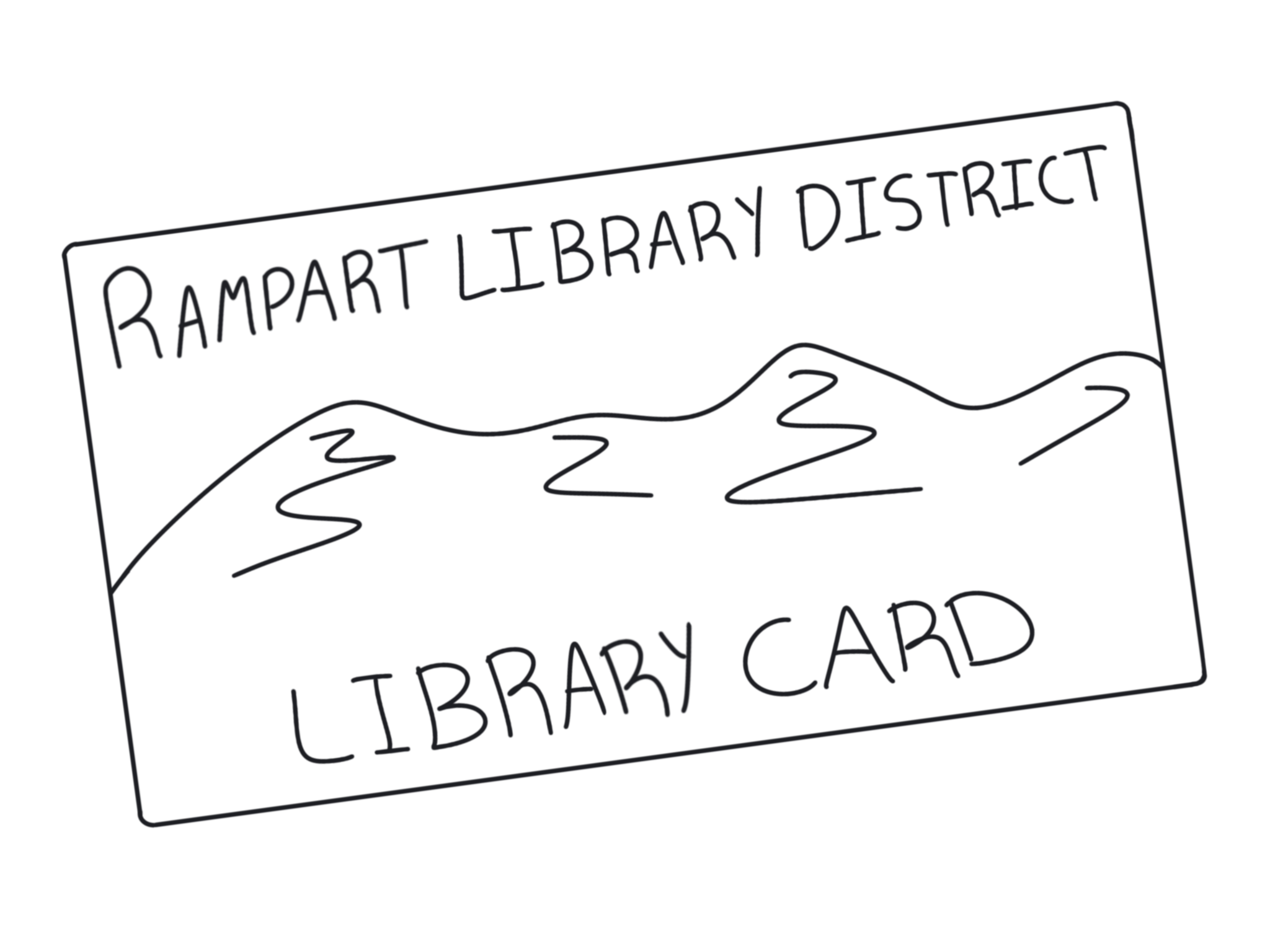 How do I get a Library Card?
To get a library card you must be a resident in the RE-2 School District or have a current library card from any Colorado Library Card (CLC) library. Please visit either of our libraries (Woodland Park or Florissant) and bring a current/valid photo ID and proof of a local address.
Acceptable photo IDs include: driver's license, passport, military or school ID or any other government-issued identification
Acceptable forms for proof of address include: driver's license, check book, car registration, voter registration, postmarked mail with your name on it, utility deposit receipt or bill, mortgage or lease agreement
We honor cards from other Colorado libraries as part of the Colorado Library Card (CLC) project. A card from the Rampart Library District will be issued with proof of address to these cardholders.
We offer visitor cards to out-of-state guests for a 3-month period.
Click here to register for a library card.

We are now a Fine Free Library, as of September 13th 2022.
---
How do I manage my Library Card account online?
Go to the library's catalog homepage: http://rampart.marmot.org/
Click 'Login' in the upper right corner and log into the catalog using your LAST NAME on the card and library card number (no dashes, spaces).
---
Checkout loan periods
New Books 21 days
Books 21 days
Audiobooks 21 days
Music CDs 21 days
DVDs 7 days
State Parks Pass 7 days
Backpack kit 7 days
WiFi Hotspot 7 days
All items will automatically renew for two additional loan periods, unless the item has been put "On Hold" by another patron. Renewals after the initial two, and up to six, may be made in person, by phone or online.
---
Reading History: Would you like to keep a record of the items you've checked out? Click 'Reading History' on the left-hand side bar and select 'Start Recording My Reading History.'
Receive Text Messages: Do you want to receive a text when items are available for hold/reached their due date? Click 'Account Settings' on the left-hand side bar. Under 'Receive SMS/Text Messages', switch the 'off' button to 'on' and type in your cell phone #.
Linking Accounts: Do you want to link multiple library cards together? Under 'Account Settings' click 'Add an Account' under 'Additional Accounts to Manage' at the bottom of the page and enter the information. (Note: Library staff will not provide you with library card #s – you must have access to them yourself)
Questions or Concerns? Contact us at: 719-687-9281