Letters Home Exhibit
April – May 2019
The Rampart Library District's exciting exhibit featuring the history of letter writing during wartime will be displayed during April and May of 2019 at the Florissant Public Library.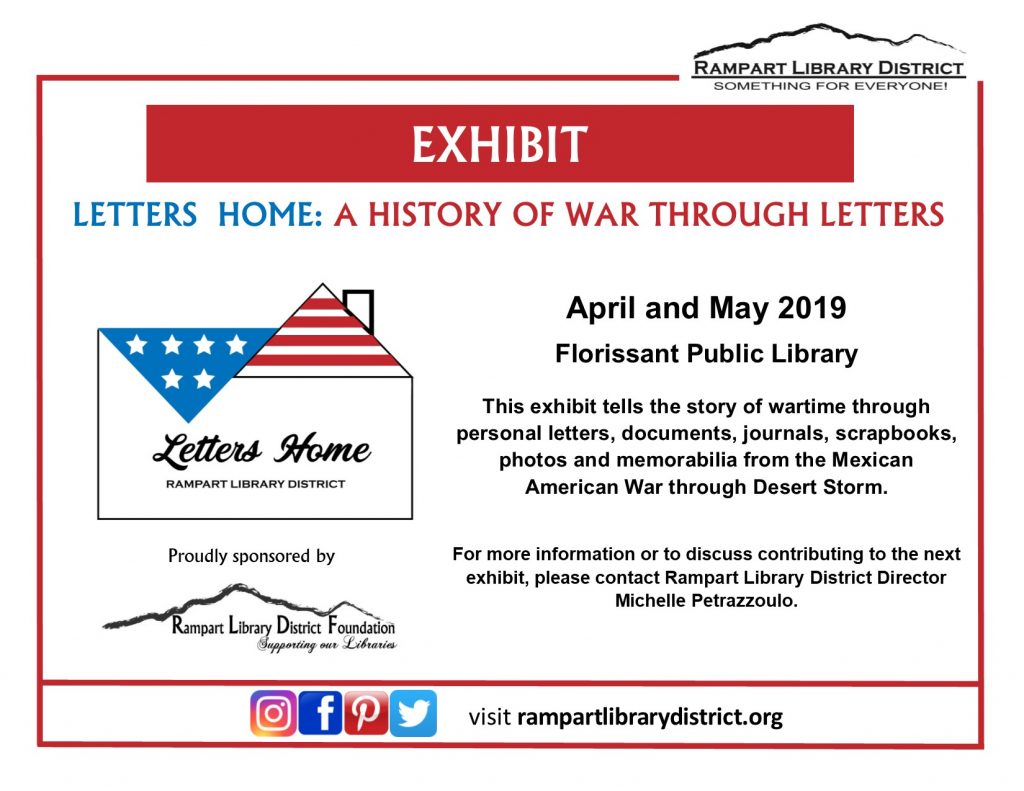 Special Feature:

Click here to read about Raymond Groeger and the 45th Infantry Division

Current submissions will be prepared for our 2020 Exhibit.

We are asking for individuals in our local community to search through their own history- to explore your desk drawers, dressers, and boxes and ask family members involved in war efforts to contribute letters. We are looking for letters from any time period- from the Revolutionary War to the current campaign in Afghanistan. Letters written overseas or on the home front.  Letters, cards, postcards and telegrams from husbands, wives, brothers, sisters, aunts, uncles, friends, and children. Handwritten, typed, or in email form- all contributions are welcome. Letters and photographs will be scanned and transcribed. For more information and to contribute a wartime letter, please contact Michelle Petrazzoulo at 719-687-9281 or send an email to michelled@rampartlibrarydistrict.org.